Welcome back to our monthly blog round-up series of 2020, YapStories, where we do a round-up of the best blogs – insightful industry pieces, tips & tricks, COVID event planning & marketing resources that provide an inside edge to our event presenters in creating social distancing friendly experiences.
For those who missed out on our September blog pieces, here's a quick blog round up.
Blog #1
Read: Global Hospitality Survey: Audience Preferences For A Post-COVID Era
Keeping in with our series of industry insights, our global hospitality survey results and insights is meant to assist in strategic decision-making for event organizers and hospitality venues alike.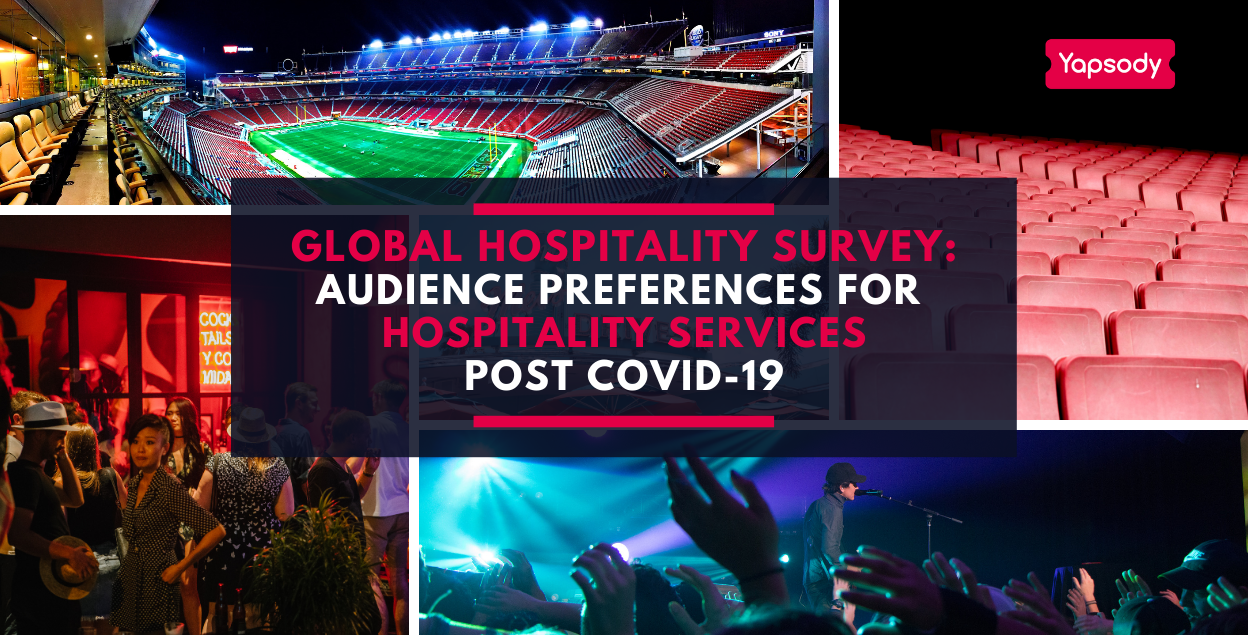 Blog#2
Read: Analyzing & Avoiding COVID-19 Spread At Events & Gatherings
As events and gatherings embrace the new normal of functioning safely, an event planning checklist becomes of utmost importance for many organizers and venues to fall back upon. Learn more about analyzing various degrees of risk with each venue and event type to enhance your safety measures.
Blog#3
Read: Audience Preferences For Restaurants & Pubs Within The USA
We surveyed audience preferences across the United States that can help you make strategic data-driven decisions. For the purpose of segmentation, we have taken into account the statistics for restaurants & pubs within the USA that will help you understand audience inclination and sentiment.
Blog#4
Read: Audience Preferences For Hospitality Venues In The USA
This is part two of our hospitality survey that takes into account all the major hospitality venues such as hotels, resorts, casinos, cafes, clubs, & theaters.
Blog#5
Read: Yapsody Bagged Crozdesk Excellency Award 2020
In the second half of 2020, we were surprised with another achievement recognition and excellence badge from Crozdesk. Nothing gives us more satisfaction and motivation than hearing from our happy clients and users.
For more COVID related insights, choose from our segregated set of options: